Blessing of St. Alphonsa Community Hall at Ariyur, Madurai on 18 September 2022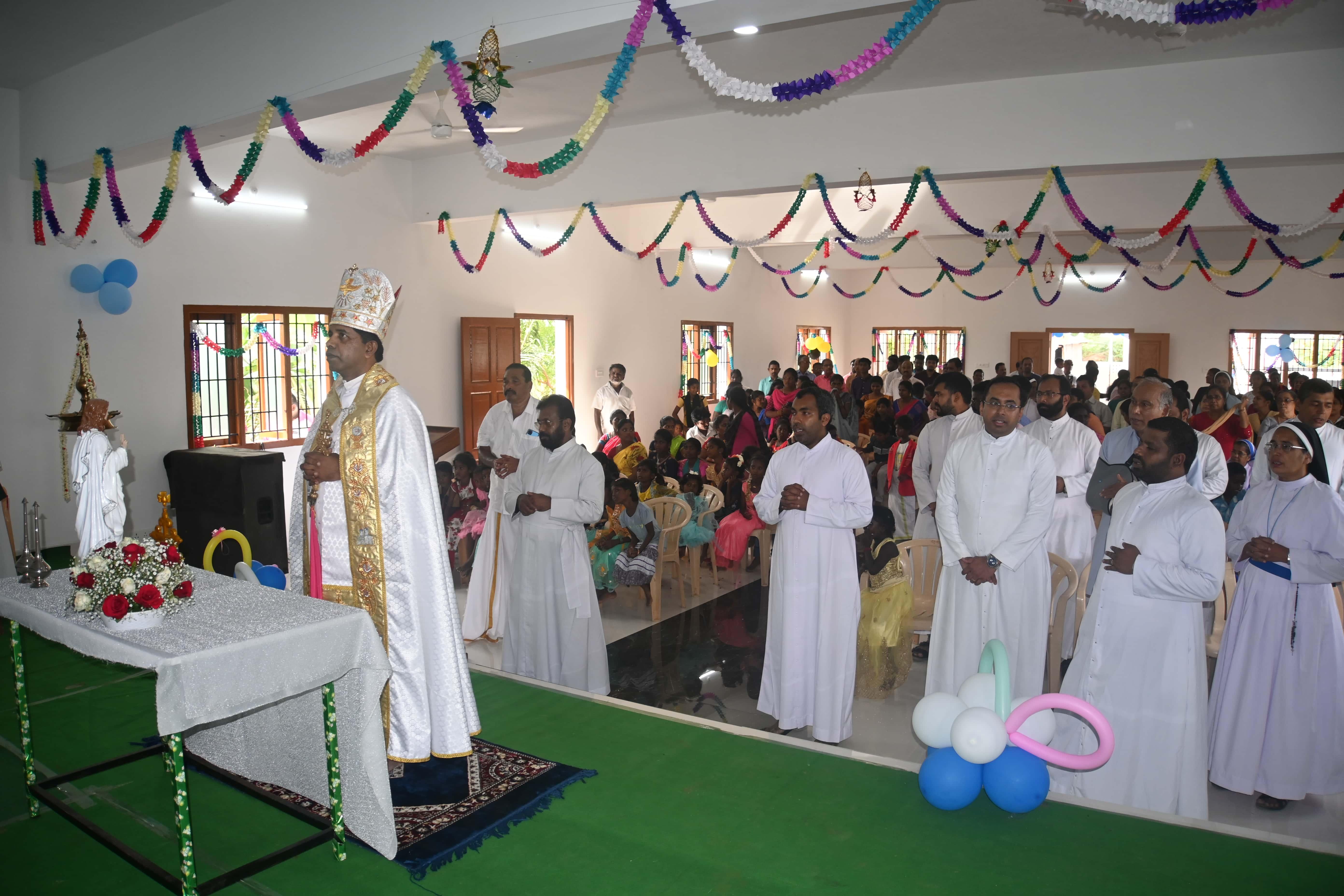 Blessing of St. Alphonsa Community Hall at Ariyur, Madurai:
In the land donated by Mr. Jomichan, one of the Syro Malabar Migrant community members from Madurai for the mission work, a new community hall was constructed attached to the existing tailoring and tuition centre run by our SABS Sisters at Aiyur. The newly constructed hall, namely St. Alphonsa Community Hall was blessed by me on 18 September 2022 at 03.00 pm in the presence of curia members, SABS Provincial Superior of Thuckalay Province, Fathers and Sisters from Thuckaly and extended mission territories and a good number of children and people from the village. The blessing was followed by a meeting and cultural programmes presented by the villagers. In the meeting local political leaders also took part. During my address I emphasised on the need of such hall which can be utilized for the spiritual, social, intellectual and economic development of the society by providing skill developed and value based programmes to the poor and needy. I thank wholeheartedly Rev. Fr. Thomas Powathuparampil, the Vicar General, Fr. Jebaneesh, the present priest in charge of Ariyur mission and SABS sisters who are working there and all the faithful who worked hard to make the event very successful.